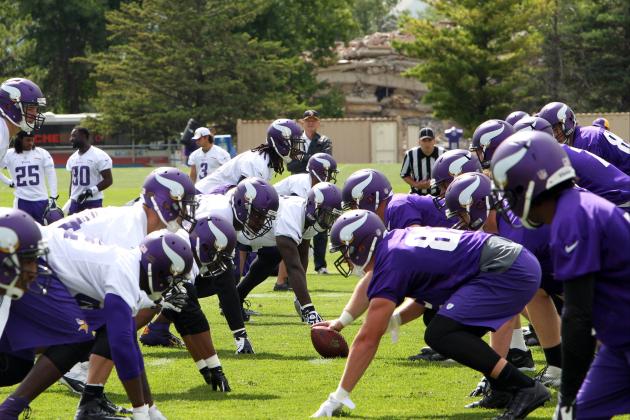 Daniel House completed the offensive position preview series and provides the links to every position group. See all of his analysis before training camp begins.
Updated: July 2nd, 2014 11:48am
By: Daniel House
I completed the offensive portion of the position preview series and have provided each post that analyzes every position on the Vikings offense. Follow the links to see all of my thoughts.
Quarterback- Can Teddy Bridgewater win the starting job?
Running Back- Do the Vikings have a stable option after Adrian Peterson?
Fullback- Will the Vikings offense feature a fullback?
Wide Receiver- Who will challenge for the fifth or sixth wide receiver spot?
Tight End- Which player can supplant Kyle Rudolph?
Offensive Tackle- Can 'Tiny' Richardson win the backup tackle job?
Offensive Guard & Center- Will David Yankey win the starting position?