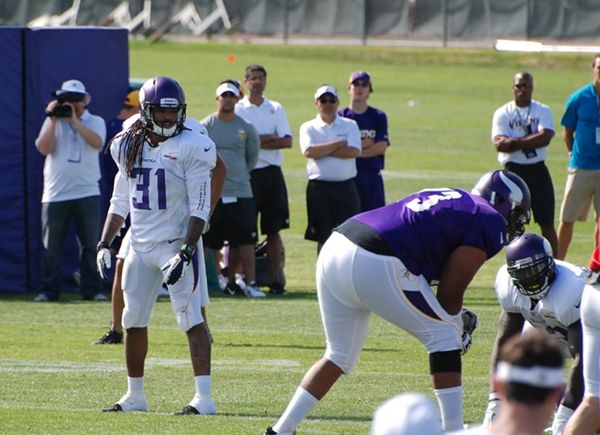 Daniel House talks with Letroy Guion and Bobby Felder to get their thoughts on the 2013 season from a defensive perspective.
Letroy Guion is entering the season as the man in the middle next to Kevin Williams. He was exposed to this role last season and contributed nicely during the 2012 campaign. He has faced adversity during the early stages of training camp and is battling a nagging elbow injury. In his time, he has shown he can move laterally and is in game shape for the 2013 season. In the interview below, Daniel House asks him how he is preparing for the regular season.
Bobby Felder is in his second season with the Vikings organization and is searching to find his role on the roster. He has stood out early in training camp in the secondary and as a punt returner. He has good speed and awareness in the secondary and has expressed interest in the return game. Daniel House talks with him about all of this and more in the interview embedded below.