Daniel House has released his final mock draft of the 2014 season, which involves plenty of shuffling and
surprises.
Here is Daniel House's final 2014 NFL Mock Draft:
1. Houston Texans- Jadeveon Clowney- DE: South Carolina-
The Texans have reportedly made the asking price steep to trade up for
their pick. According to Jay Glazer, a top-10 team inquired about trading for the pick and were told it would take three first round picks and a second to acquire the selection. They obviously want to draft Jadeveon Clowney and make a monstrous splash on their defense. Clowney is a raw talent that with polishing, could be one of the most pure pass rushers to enter the league in recent seasons.
2. St. Louis Rams- Greg Robinson- OT: Auburn-
The Rams have waffled back in forth over the coming weeks about who to select with the second pick in the draft. They could add a solid offensive tackle, or receive an extremely dynamic playmaker to pair with Tavon Austin. Reportedly they loved Khalil Mack and strongly considered selecting him at points throughout this process. The Rams need to protect Sam Bradford and would do so by adding a massive talent in Greg Robinson.
3. Jacksonville Jaguars- Khalil Mack- LB: Buffalo-
Khalil Mack could be the best player in the draft and if Houston stays at the number one pick, they might consider drafting Mack. In this case, the Jags are able to add a player that will make defensive-minded head coach Gus Bradley smile. They decide to wait for the right quarterback in later rounds and add an immediate impact player, that can be the face of their defense.
4. Cleveland Browns- Blake Bortles- QB: UCF-
The Browns decide they really want a prized quarterback selection in Blake Bortles. He has the prototypical size to be a threat, but with work on his footwork, he can become a solid player. Bortles can slide into Cleveland's offense and be an
incredible pocket passer for this team. Throwing to Josh Gordon and tight end Jordan Cameron, would make Bortles very formidable in the AFC North.
5. Oakland Raiders- Sammy Watkins- WR: Clemson-
The Raiders addressed the offensive line by signing Donald Penn and they evidently want to roll with Matt Schaub as their starting quarterback. Now, they add an extremely dynamic player in Sammy Watkins. GM Reggie McKenzie is excited and the Raiders instantly improve a less than impressive wide receiver corps.
6. Atlanta Falcons- Jake Matthews- OT: Texas A&M-
The Falcons can't land one of the top pass rushers unless they trade up, which is a possibility, but seems unlikely at the cost. They instead settle for a player that provides great value and fills a position of need. Jake Matthews is a solid offensive lineman and can provide stability for the Falcons for the next decade. They need to adequately protect Matt Ryan, which was a definite problem last season.
7. Tampa Bay Buccaneers- Mike Evans- WR: Texas A&M-
The Bucs really need a dynamic playmaker to compliment Vincent Jackson in their offense. They won't draft a quarterback with the pick, especially since they just added Josh McCown and already have a young quarterback in Mike Glennon. Instead, they add Mike Evans, who may be one of the most sure-handed wide receivers in this draft class. He is a big-bodied player that has extremely precise footwork and great hands in traffic. The Bucs can't land Sammy Watkins, but they add the second best option in this draft.
8. TRADE: Dallas Cowboys- Aaron Donald- DT: Pittsburgh-
The Vikings are looking to move down and the Cowboys really want to add Aaron Donald to their defensive line. He is a dynamic player who can play in the five-technique for the Cowboys. Teams will be looking to add Donald and the Vikings will think long and hard about selecting him at this pick. Ultimately, Vikings GM Rick Spielman wants more picks and can do so by making this trade with the Cowboys.
9. Buffalo Bills- Taylor Lewan- OT: Michigan-
Offensive tackle is a need for the Buffalo Bills as the right side of the offensive line was in ruins last season. They haven't addressed this in free agency and they will have the final chance at one of the top-three offensive tackles in this draft class. Taylor Lewan has tremendous athletic ability and is able to pass protect with stupendous footwork. With an extremely deep class of offensive tackles in 2014, it seems like the Bills will be striking gold, while filling a need at the same time.
10. Detroit Lions- Eric Ebron- TE: North Carolina-
I have mocked the Lions with defense on all 6 of my drafts, but I have changed my opinion. They added Golden Tate to their wide receiver corps and can add a Jimmy Graham style tight end to their offense. Eric Ebron is a freakish player that can make incredible catches in traffic. The Lions have Brandon Pettigrew as their current tight end and could significantly upgrade this area by drafting Ebron.
11. Tennessee Titans- Anthony Barr- OLB: UCLA-
The Titans addressed offensive line and inside linebacker in free agency and now have two definite needs. Tennessee needs a speed pass rusher and they can draft one while adding value at a position of need. The Titans are switching to the 3-4 defensive scheme, which would be the perfect scenario for them to select Anthony Barr at this pick. Barr is great at forcing turnovers and his size and athleticism are strong, but he has many raw tangibles as well. He isn't the most schematically sound linebacker, but with work at developing some of these raw facets of his game, the Titans will reflect happily on this pick in a few seasons.
12. New York Giants- Zack Martin- OT: Notre Dame-
The Giants desperately need help at the offensive tackle position and are very lucky to have the chance to select Zack Martin. He is a smart four-year starter that can provide Eli Manning some protection. New York is very interested in Aaron Donald, but the Cowboys make the move before them.
13. TRADE: Green Bay Packers- Ha-Ha Clinton-Dix: S: Alabama-
Ted Thompson notoriously dosen't like to trade up, but he absolutely has to this year. Ha-Ha Clinton-Dix could immediately assist the Packers secondary and improves an area that has plagued this team for many seasons. Clinton-Dix is a ballhawk that isn't afraid to make a big play, which fits the style of the Packers defense.
14. Chicago Bears- Calvin Pryor- S: Lousiville-
The Bears need to draft the best possible defense player that can fill their needs on that side of the ball. Chicago has no greater need than at the safety position. Chris Conte was exploited on a frequent basis last season and Major Wright left in free agency. Calvin Pryor is a fearless safety that isn't afraid to lower his shoulder and make a big play. He has great ball skills for his size and can be a solid asset to a Bears defense that needs plenty of help.
15. Pittsburgh Steelers- Justin Gilbert- CB: Oklahoma State-
The Steelers need to upgrade the play of Ike Taylor and Justin Gilbert fits the mold perfectly. Gilbert is very experienced against physical wide receivers and he played within a scheme that required him to play in press coverage the majority of the time. Gilbert has been inching up draft boards and his size and physicality fit what Dick LeBeau would like to do with his defense.
16. TRADE: Minnesota Vikings- Darqueze Dennard- CB: Michigan State-
The Vikings will need to decide whether they like Johnny Manziel enough to select him at this pick. They figure he could take a dive further down the board and draft defense, with the thought of trading into the first round. Darqueze Dennard could instantly improve the Vikings secondary and provide the team with a very solid group of cornerbacks. Pair Dennard and Xavier Rhodes on the outside, with Captain Munnerlyn in slot and Minnesota is ready for a tough schedule in 2014.
17. TRADE: San Francisco 49ers- Brandin Cooks- WR: LSU-
Odell Beckham Jr.'s stock has slowly been rising and the 49ers are ready to pounce on a weapon for their offense. They use one of their 12 picks and add Brandin Cooks to their wide receiving corps. Cooks is a speedy reception style receiver that can make plays in space, which fits the 49ers offensive plans very well.
18. New York Jets- Odell Beckham Jr.- WR- LSU-
Odell Beckham Jr. can provide the Jets another dynamic playmaker to pair with Eric Decker. He has the speed to play with the best cornerbacks in the league and with some work on his route running skills, he can become something really special for the New York Jets.
19. Miami Dolphins- C.J. Mosley- ILB: Alabama-
The Dolphins can't pass up the chance to select C.J. Mosley at this juncture of the NFL Draft. Mosley is an immediate plug-and-play starter that has played against elite competition at the college level. He can upgrade the Dolphins defense and is a pure value pick for the beach bums in Miami.
20. Arizona Cardinals- Derek Carr- QB: Fresno State-
Bruce Arians will get to decide whether he would like Johnny Manziel or Derek Carr. He makes the move on Derek Carr, who fits his scheme very well. Carr can throw the ball down the field vertically and make plays across the middle of the field. Derek Carr could sit behind Carson Palmer for a season and then fill the starting role when Carson Palmer likely leaves at the end of the season.
TRADE: 21. St. Louis Rams- Bradley Roby- CB: Ohio state-
The Rams want to address their defensive secondary and surprisingly select Bradley Roby. They dazzled us by selecting Alec Ogletree in 2013 and will do so again this year. They have visited with Roby on multiple occasions and have selected players with whom they have met with extensively in the past.
22. Philadelphia Eagles- Cody Latimer- WR: Indiana-
The Eagles need to replace DeSean Jackson, but also need extreme help at the safety position. Instead, they can't find a suitable trading partner and settle for selecting Cody Latimer at this juncture of the draft. Philadelphia has met with Latimer extensively and he could fit the Chip Kelly scheme rather nicely.
23. Kansas City Chiefs- Marqise Lee- WR: USC-
The Chiefs swung and missed with Emmanuel Sanders and DeSean Jackson in free agency, but have another at-bat in the draft. Marquise Lee has plummeted down draft boards as questions of durability and work ethic surround his name. Lee runs solid routes, but his hands have been questionable at times during his college career. The Chiefs like the potential they see in a big-bodied wide receiver like Lee and will pull the trigger.
24. Cincinnati Bengals- Jason Verrett- CB: TCU-
Terrance Newman is another year older and the Bengals decide they need to upgrade their defensive secondary. Jason Verrett is comparable to former NFL cornerback Antoine Winfield and would fit the physicality of the Bengals defense. He can blitz off the edge and make plays on the ball, as well.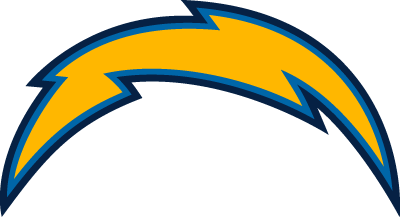 25. San Diego Chargers- Louis Nix- DT: Notre Dame-
The Chargers really need a defensive tackle to play well in the middle of their defense. They struggled against good offensive lines at getting interior pressure last season. Louis Nix lost weight in the offseason and for his size, is extremely athletic. This is a solid value pick and fills an immediate need for the Chargers.
26. TRADE: Minnesota Vikings- Johnny Manziel- QB: Texas A&M-
I firmly believe Johnny Manziel is going to slide based upon the rumblings swirling throughout the league. If he falls outside the top-ten he is going to slip into the twenties of this draft. The Vikings were supposedly scared of the Manziel sideshow, but Rick Spielman decides he can resist the temptation to use an extra pick and snag a quarterback that could change the tide of the franchise.
27. New Orleans Saints- Dee Ford- DE: Auburn-
Rob Ryan will love a player like Dee Ford who can contribute in so many ways to his defense. He is a versatile edge rusher that stole the show during the Senior Bowl. He has struggled with injuries in his college career, but his athleticism and play-making abilities leave him as a nice prize for the New Orleans Saints defense.
28. Carolina Panthers-
Cyrus Kouandjio- OT
: Alabama-
The Panthers really need protection on their offensive line. Jordan Gross retired and they need to find a competent replacement
immediately
. They will
roll
the dice with an SEC player in Cyrus Kouandijo. All of the top receivers are off the board and they will look to address
this area with the deep class of players at this position later in the draft.
29. New England Patriots- Ra'Shede Hageman- NT: Minnesota-
The Patriots resigned Vince Wilfork to a cheap contract this week, but it doesn't mean they wouldn't select an athletic player to replace him. Ra'Shede Hageman is a man on the football field and can dominate in so many ways. He single-handedly can take over games and his pass rushing abilities are on par with the best in this class. The Patriots are known for selecting a raw player such as Hageman and with some work, this pick could pay real dividends for the future of this football team.
30. TRADE: Baltimore Ravens- Morgan Moses- OT: Virginia-
The Ravens moved down because they really didn't have a player that they coveted at their previous selection. Instead, they were able to gain additional picks and fill a position of need. Morgan Moses could fill the hole at offensive tackle for the Ravens, while providing them with a fantastic value pick.
31. Denver Broncos- Ryan Shazier- LB: Ohio State-
The Broncos really want Ryan Shazier and if he doesn't fall, expect them to make a play to trade up for him. Shazier is an extremely gifted player that blew out his MCL, but kept playing effectively despite all of the adversity. The Broncos need to replace Wesley Woodyard and can upgrade the linebacker position with this pick.
32. Seattle Seahawks-
Xavier Su'a-Filo
- OG: UCLA-
The Seahawks lost Brenno Giacomini and Paul McQuistan in free agency and John Carpenter is a free agent next season. Su'a-Filo provides a blend of solid run blocking and pass protecting and would be a solid developmental project for Seattle next season.
This concludes my final 2014 NFL Mock Draft. It has been a pleasure evaluating talent and formulating the mocks during the draft season.