Bradley Randle and Adam Thielen highlight the group of six players who were signed to future contracts today by the Minnesota Vikings. Daniel House provides analysis of each player and discusses how they impact the team next year.
The news of six players being signed to future contracts, was overshadowed because, well, we were busy covering the firing of a head coach. These six players were on the practice squad at the end of the 2013 campaign and will be back with the team during off-season activities. Many have asked for a definition regarding reserve/future contracts and I have provided my best description below.
"Players signed to "reserve/future" contracts means they are being signed for the 2014 season even though that season does not officially begin until March. Only players who were not on any NFL team's active roster when the 2013 season ended are eligible for such signings; if they were under contract, then they would remain so until March. Players who were on practice squads at the end of the season are eligible to sign with any team."
I have provided analysis of each player who will be entering next season attempting to make the Vikings active 53-man roster.
Brandan Bishop- S: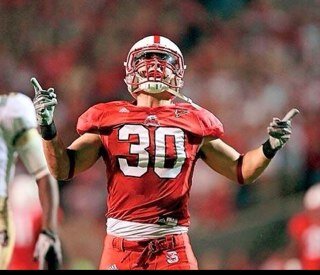 Bishop was very impressive in training camp and displayed raw ability that can be groomed into talent for this team. He tallied an interception in the scrimmage at Mankato and added a few passes defensed in the preseason. I was very impressed with his ball skills during 11-on-11 drills and when he was cut by the Vikings in the second round of roster cuts, I was surprised. He was later signed back to the practice squad and has spent the majority of the season on the practice squad.
Kip Edwards- CB:
Kip Edwards wasn't with the team during training camp, but he was signed by the Vikings after he was released during the Buffalo Bills second round of roster cuts. He was a product of Missouri and stands at 6-feet 193 pounds. Edwards corralled a sack and two passes defensed during his time with the Bills in the preseason. On a team that needs as many defensive backs as possible, if Edwards could make a splash, the door to the active roster is wide open.
Kevin Murphy- T:
Oh, Kevin Murphy, the Harvard product who resurfaces every year during the Vikings offensive activities. Murphy has displayed nice size, but his abilities have been exposed during his time in preseason games. He has problems getting off the ball, but he is a developmental player who could become a backup in the future of this team. If he can start to handle the rush, which has been his main issue, he may make a push to the 53-man roster next year.
Spencer Nealy- DT: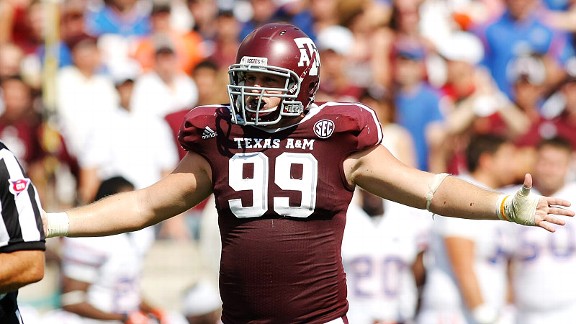 Spencer Nealy was signed to the Vikings on August 1st, after he was waived by the Detroit Lions. Nealy is a rotational pass rusher who can line up at defensive end and tackle, which has made him catch my eye. In the final preseason game with Tennessee, he logged a sack and impressed me with his speed coming up the interior. He was on and off the practice squad this season, but he may catch the eye of the new Vikings head coach.
Adam Thielen- WR:
Adam Thielen was one of my favorite training camp sleepers in Mankato. His route running was so precise and his ability to get separation was very admirable. Thielen was a product of MSU-Mankato and defied odds, spending time on the Vikings practice squad this season. With some work on consistency while catching footballs in space, he could really be a nice slot receiver for the Vikings next season.
Bradley Randle- RB: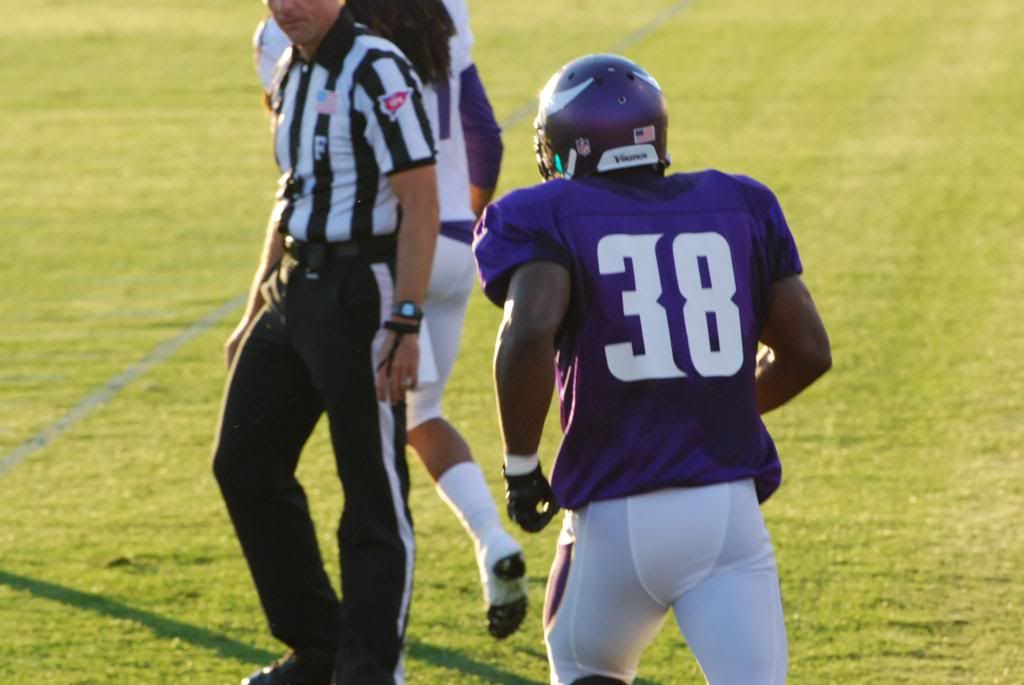 Of course many of you are quite familiar with the fan favorite on this team, running back Bradley Randle. Randle proved during training camp that he was going to work harder than any player on the field to make his dream a reality. His hard nosed running mentality, combined with his hands out of the backfield, provides him the potential to be a brilliant 'scat-back' next season. Not to mention, he has an amazing philosophy on life and connects with Vikings fans on a personal level. We will be following some of his work during the off-season and will update you on his progress as he looks to make a splash on the roster next season.
All of these players will be working tirelessly during the off-season to make an impact on the roster next year and we will continue to evaluate their talents as 2014 approaches.